Andrea & Wes | Fall Muskoka Wedding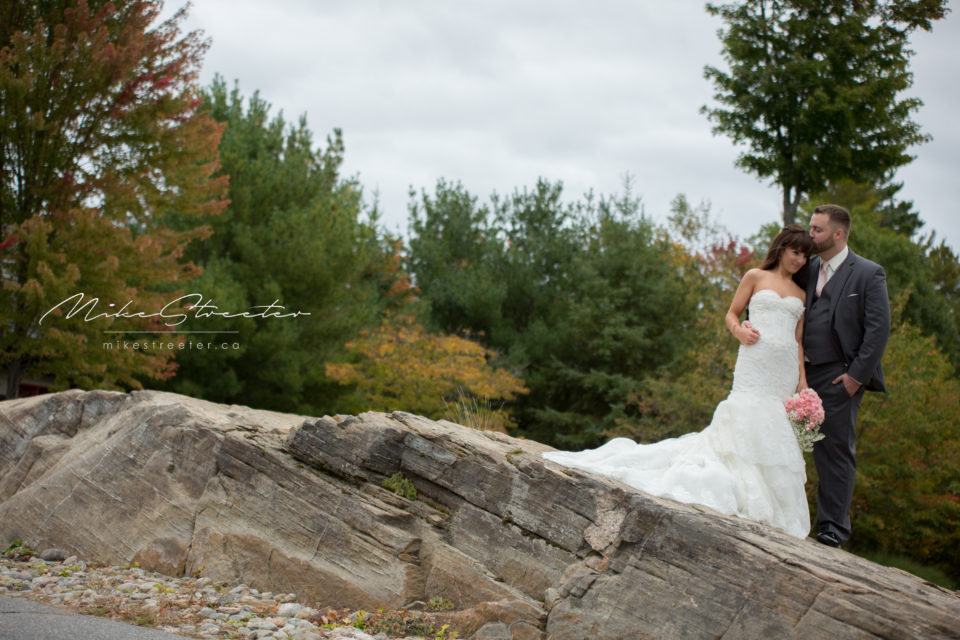 If you know Ontario Canada, you probably know that the Muskoka region is one of nature's masterpieces. As a wedding photographer in Ontario I can definitely attest to this. It's been many a privilege to have been invited to photograph a Muskoka wedding, especially in the Fall during the natural grand finale of the year. Now, sitting in my kitchen this morning, chugging my 2nd coffee, this Milton photographer just can't seem to accurately describe the previous day which was spent an alongside Lesley of Pure Aperture Photography photographing a freaking stunning Muskoka Wedding. Yes! "Freaking Stunning" that works. Andrea and Wes decided to make them trip from Western Canada to tie the knot here in Ontario, at the Muskoka Grandview Resort in the Muskoka region, and honestly, they were absolutely blessed with stunning natural beauty and perfect photography weather. We were so lucky to have been chosen to capture their wedding day. It's a fact, I love my job.
Here are a few images I chose to share.